News
Monday, January 4, 2021
Tampa, Florida – Moran Environmental Recovery (MER) has formally entered into an Agreement with Universal Environmental Solutions (UES). UES, founded in 2012, operates a fixed waterfront facility located in Tampa, Florida. They are majority owned by Hendry Marine Industries, a staple in the Port of Tampa since 1926. UES business includes a wastewater disposal facility, site remediation services and marine services. This mutually beneficial arrangement represents a unique opportunity to leverage the synergies of Moran Maritime, Moran Environmental Recovery and Water Recovery, a MER subsidiary wastewater treatment facility located in Jacksonville, Florida.
The Agreement is designed to broaden each company's environmental services platforms. MER will utilize its internal resources and expertise to facilitate UES expansion at its Port Tampa Bay location. The team will advise and consult UES operations in the areas of Plant Operations, Site Remediation, Marine Operations and Client and Strategic Growth while also expanding business's core area and leveraging overall operational strength.
For more information contact: Communications@MoranEnvironmental.com

---
Wednesday, August 19, 2020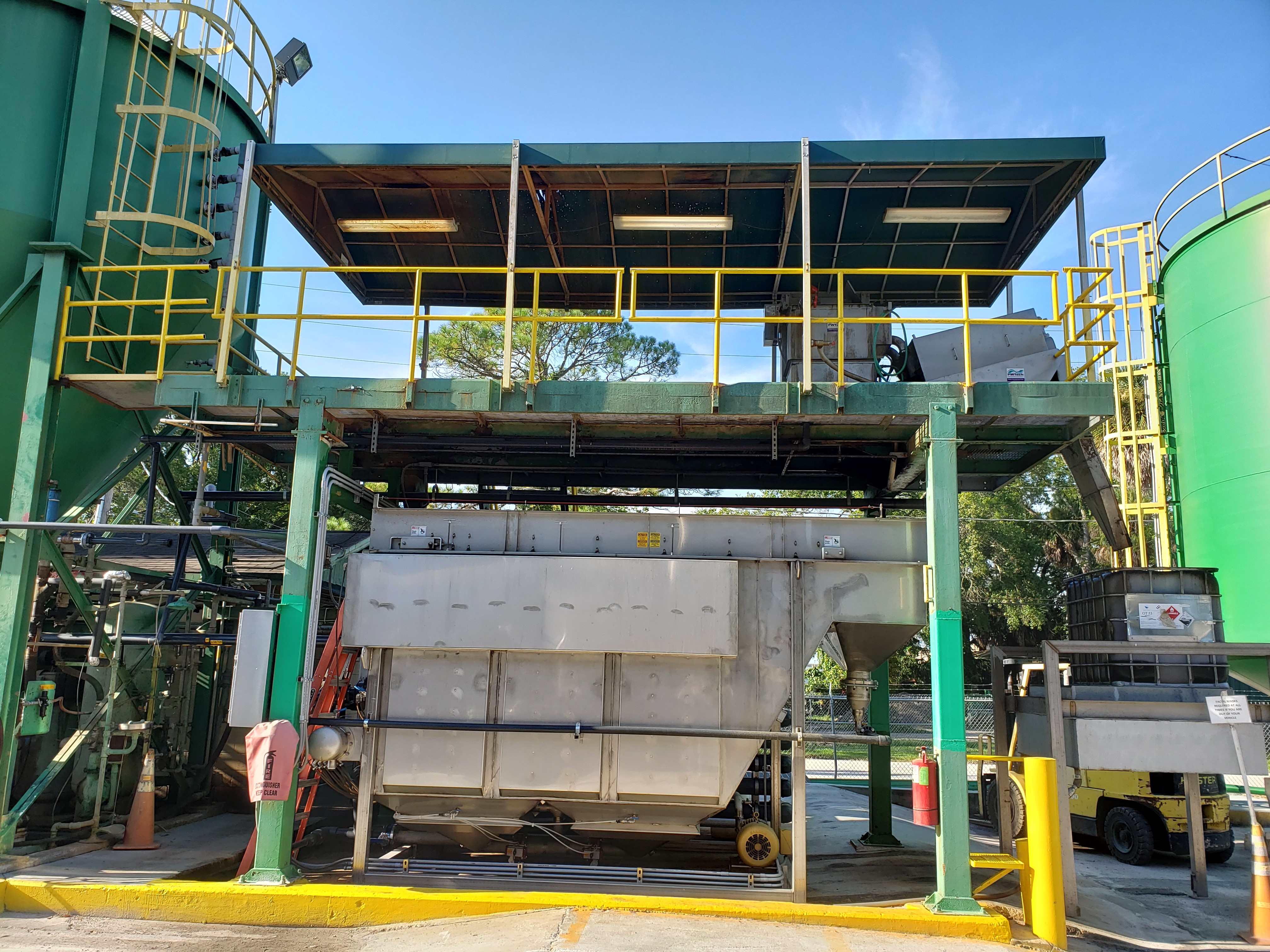 After a full year of research and development, Water Recovery, LLC (WRI), a MER subsidiary, upgraded their water treatment system with the addition of a new Dissolved Air Flotation (DAF) system at their facility in Jacksonville, FL. The new DAF system can double the productivity of WRI's water treatment system by processing 300-gallons of oil per minute. This method allows WRI to provide a more efficient process to their clients with a quicker offload and less downtime for drivers. The new press has the capabilities to capture a higher volume of oil that can be recycled at their facility.
WRI is an award-winning Centralized Wastewater Treatment (CWT) plant specializing in non-hazardous wastewater treatment and used oil recycling. The state-of-the-art Jacksonville, FL facility is designed to exceed stringent EPA standards for the Centralized Waste Treatment industry. Continuous improvement initiatives are in place to maintain their reputation as the most versatile and technically capable CWT plant in the region.
---
Thursday, January 14, 2021
This past fall, Regional Managers for the EIBU launched a new Employee of the Month program. During a time when everything is anything but normal, they wanted to be sure to recognize employees who go above and beyond; employees who demonstrate our values of Integrity, Mutual Respect, Professionalism, and Discipline. Congratulations to our colleagues who have received this award!
Click to read a list of employees who have been recognized.
---
Thursday, January 7, 2021
For the 2020 holiday season, MER and its subsidiary, Global Diving & Salvage, based in Seattle, WA, made a special donation to Seattle Children's Hospital. September 2020 would have marked Global's 14th year of hosting their annual golf tournament to support Seattle Children's. Though the tournament was canceled due to the pandemic, Global wanted to continue its legacy of giving to this important organization. In light of current circumstances, the gift was dedicated to the Employee Emergency Assistance Fund. The fund specifically supports Seattle Children's staff who may be experiencing economic hardship during COVID-19 or other emergency situations, allowing them to continue to provide care to children throughout the pandemic.
---